We have been pioneering the Mobile Coffee Business since 2009, and one of the first locations we worked way back in 2009, and still do to this present Day is the Poolbeg Lighthouse. We have worked really hard to look after the Local Community and Tourists, thanks to those that support us.
With Covid Restrictions we have kept things Practical, and offer a Professional and Friendly Service. We Take our own Rubbish away, Recycle our Bottles, Cans, The Coffee Waste gos in the Brown Compost Bin, General Waste goes to the Incinerator.
For Hygiene and Safety, we will only take our own Rubbish, If you Visit Poolbeg Lighthouse, you are responsible for your own Waste and Dog Litter. We Help in Regular Clean Ups, and have asked for more Rubbish Bins and also for the Dog Litter Bins in the Area from the Dublin City Council.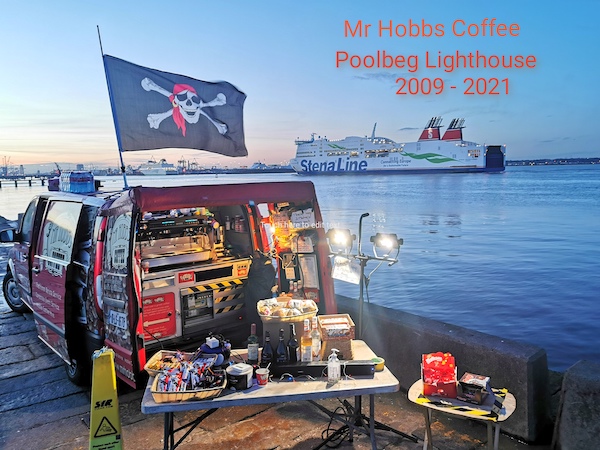 At this time of Year, it can be Cold and Windy, so we set up to the conditions. Please Remember to Keep 2 Metres from Each Other and wear Masks while waiting to be served. Your Help is much appreciated.